It is usually easier to tear down an obsolete old building and start fresh – you clear the old site, and then have a blank slate to put up a modern building. Usually the new building is very… ordinary.
Village Automotive Today
When we set out to develop a new facility for Boston 5 years ago, it would have been easy to tear down 61 N Beacon Street and start anew. We had something special here in Allston however – a beautiful old brick edifice once home to International Harvester and later New Balance, and one of the only original buildings left in a rapidly gentrifying Boston neighborhood.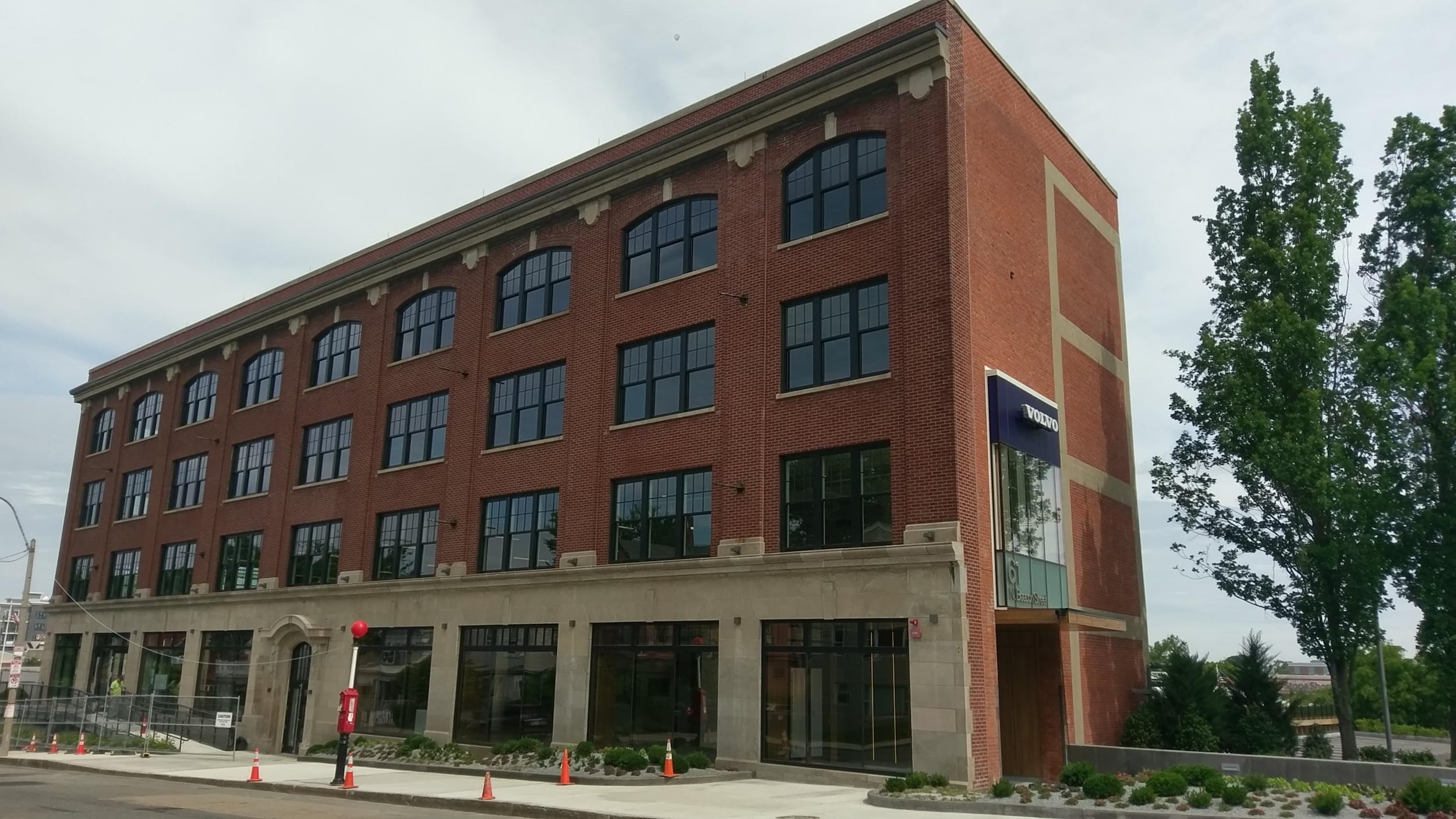 Our Choices
After much consideration – including working with Volvo Cars USA to design an urban dealership unlike any in America – we decided upon the route of adaptive reuse. Not only would we save a local piece of history, but we would follow sustainability principles by reducing the amount of building materials needed to transform the space.
Come 2020 we are extremely proud of the end result – not only do we have what we consider the most unique and attractive Volvo Cars dealership in America, but we've restored a great old local building. With its red brick façade, huge windows (including reopening all of the windows along the street which had been blocked-up), and a prominent cornice, 61 N Beacon is a treasured part of the local community.
We are even more proud of the fact that we have won two awards for our reuse project:
The Paul & Niki Tsongas Award from Preservation Massachusetts, recognizing people and projects that have displayed the highest level of commitment to historic preservation in the Commonwealth. The 2019 Preservation Achievement Award from Boston Preservation Alliance, honoring projects show that buildings designed for the needs of people from past centuries can be renewed to fit the needs of a contemporary world.
Don't take our word for it – stop by and take a look – it really is a cool building…